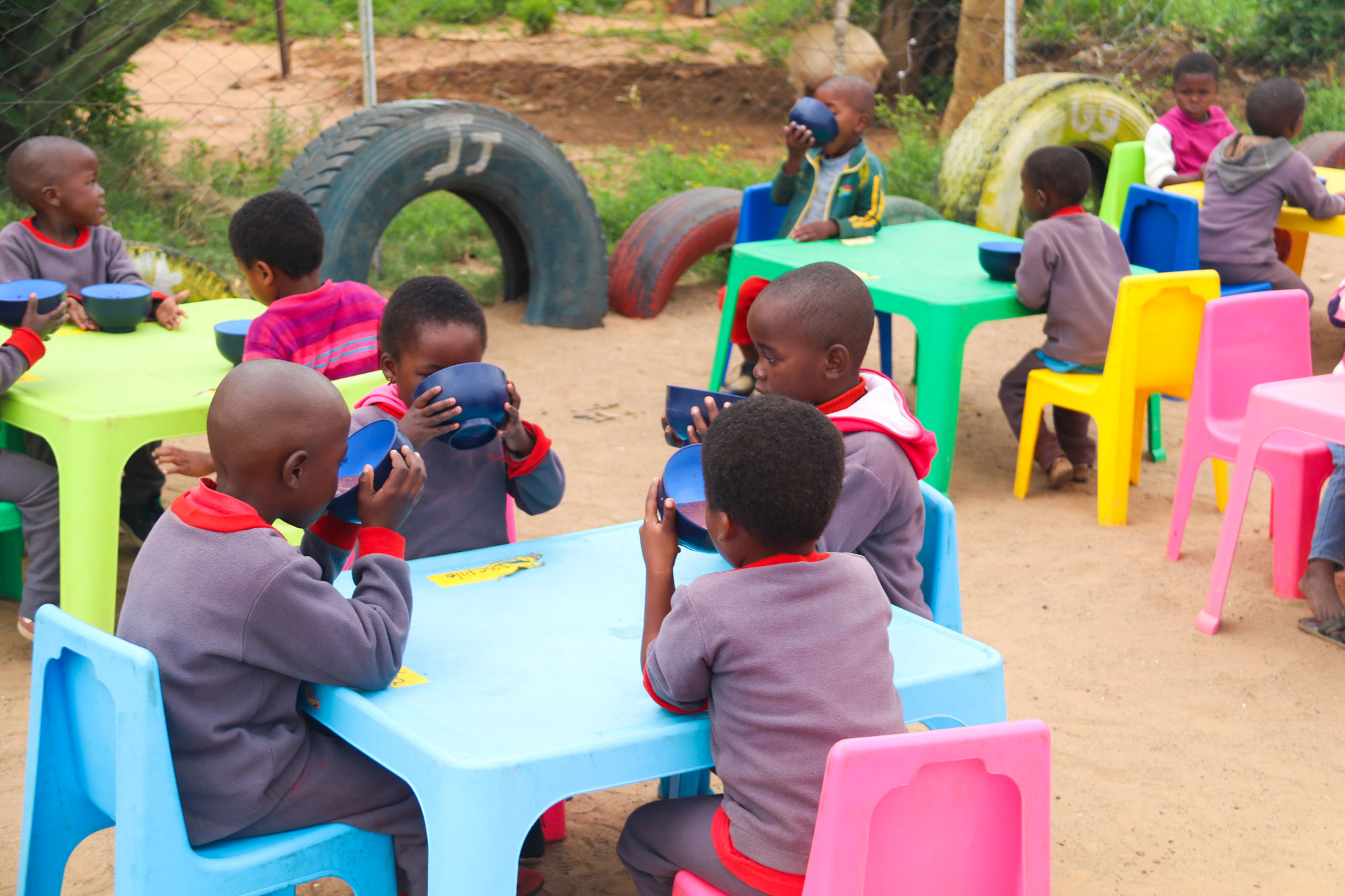 Due to the intense poverty of the country food security is low and many children come from homes where there is literally nothing to eat. Malnutrition in early years leads to developmental, learning and health difficulties later in life. While the government provides one afternoon meal during each day of school many children have nothing to eat.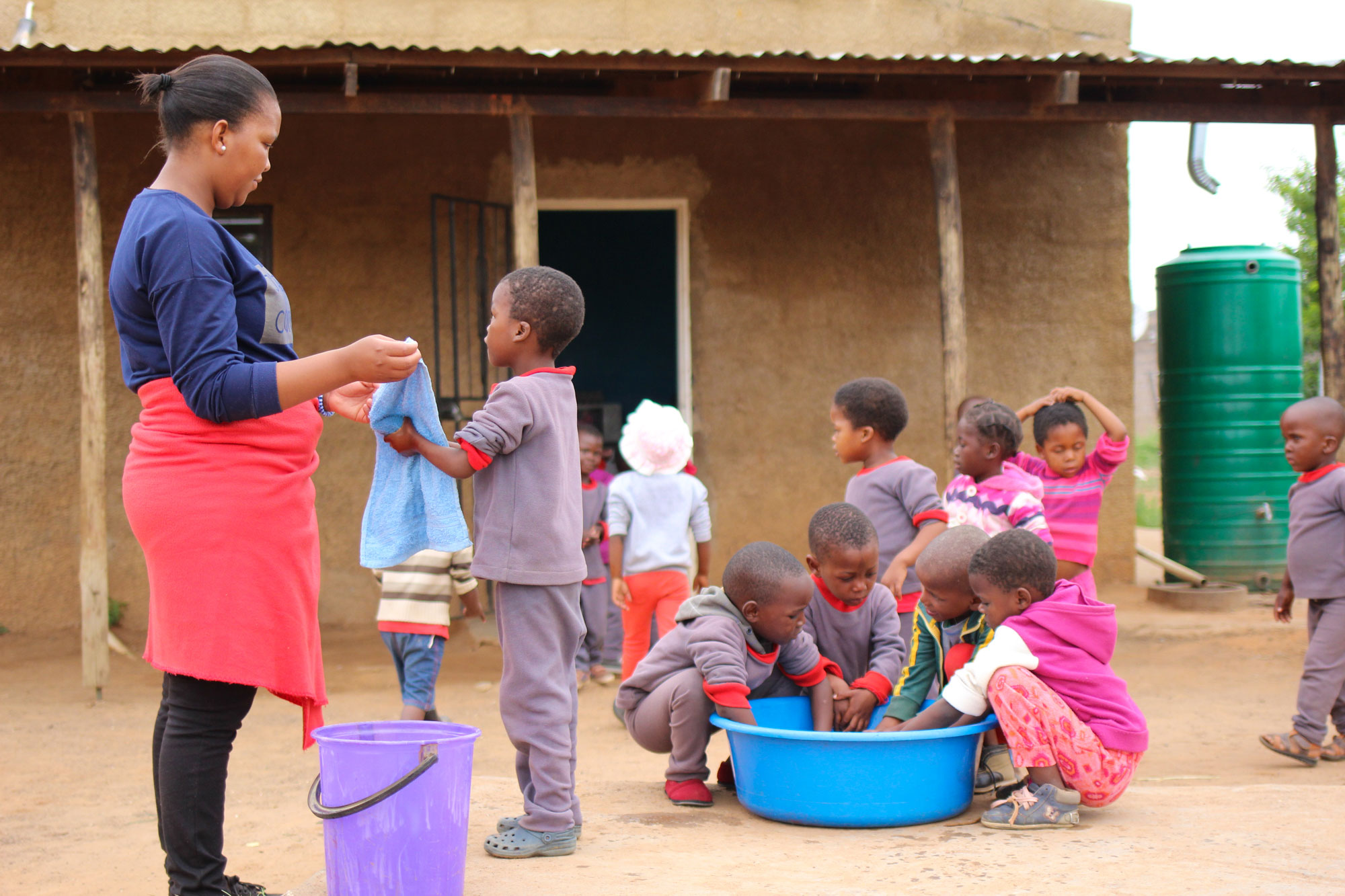 The most urgent needs are for food, income and healthcare.
Our Children's Programme provides both nutrition and education for seventy children aged two and up. Primary school children in Lesotho get a government sponsored lunch at school but for many these meals are all they will eat all week. Adequate nutrition in early years is vital for normal brain development. We take children in before school, at the weekend and during holidays and give them a nutritious breakfast. This aids their development and helps them concentrate at school.
There are four parts to the Children's Programme: Breakfast Club, a Pre-School, Homework Club and a Weekend Programme. The goals of the Children's Programme range from providing food to the support of learning in subjects such as English, mathematics and computer skills.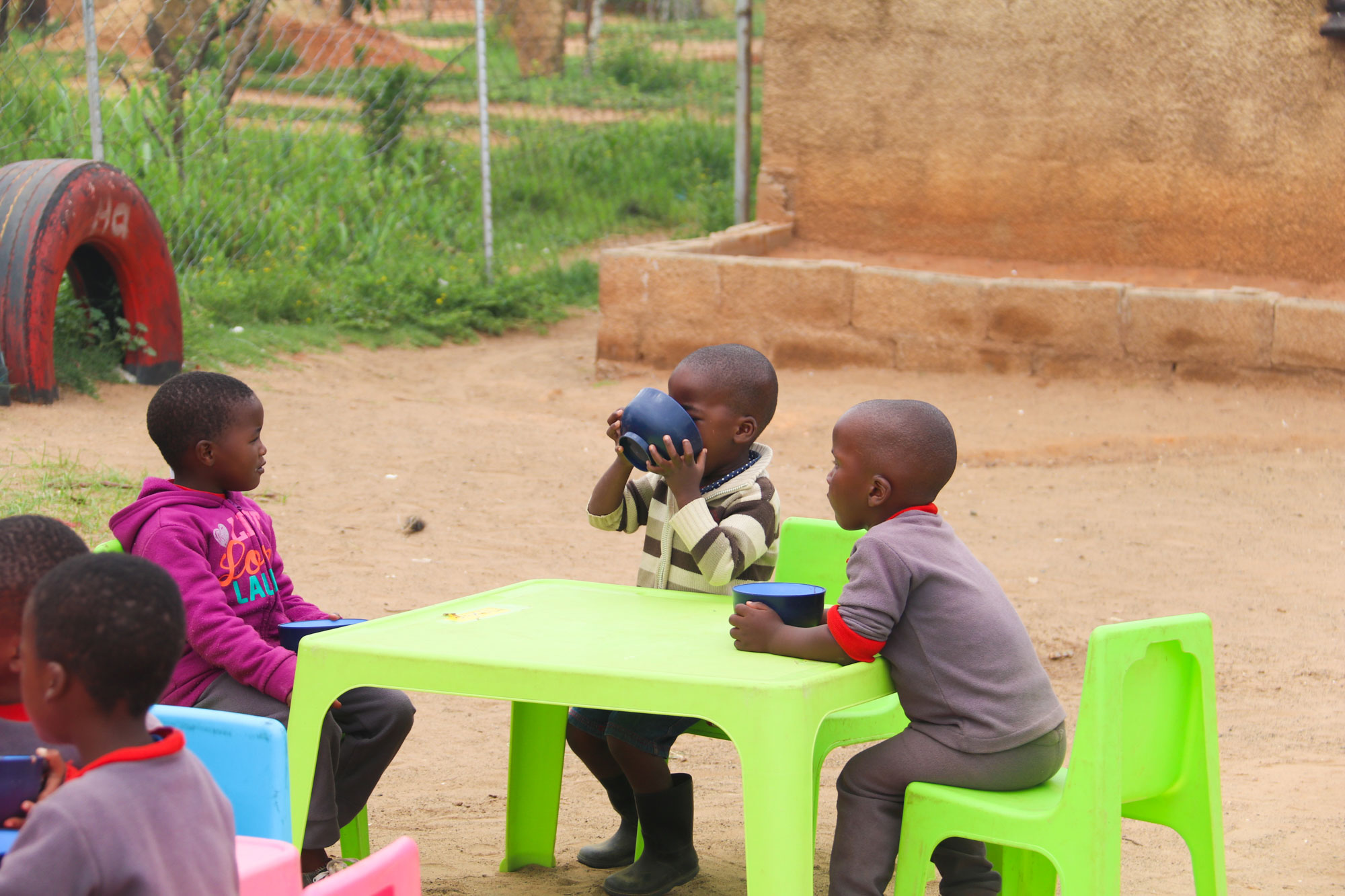 Our supportive and comprehensive teaching programme is based on the Aistear curriculum and its four principles of Communication, Exploring & Thinking, Wellbeing & Identity, and Belonging. This has been highly effective in imparting not just academic ability but also the confidence, life skills and sense of community to the children. We have seen good improvement in the height, weight and exam results of the members of the Children's Programme over the past several years but since we are working with the most vulnerable children in the community there is also more to be done.